Welcome to Bathbomb X-Press
Check out our some new items and used equipment.
---
New Items!
Semi Auto
Press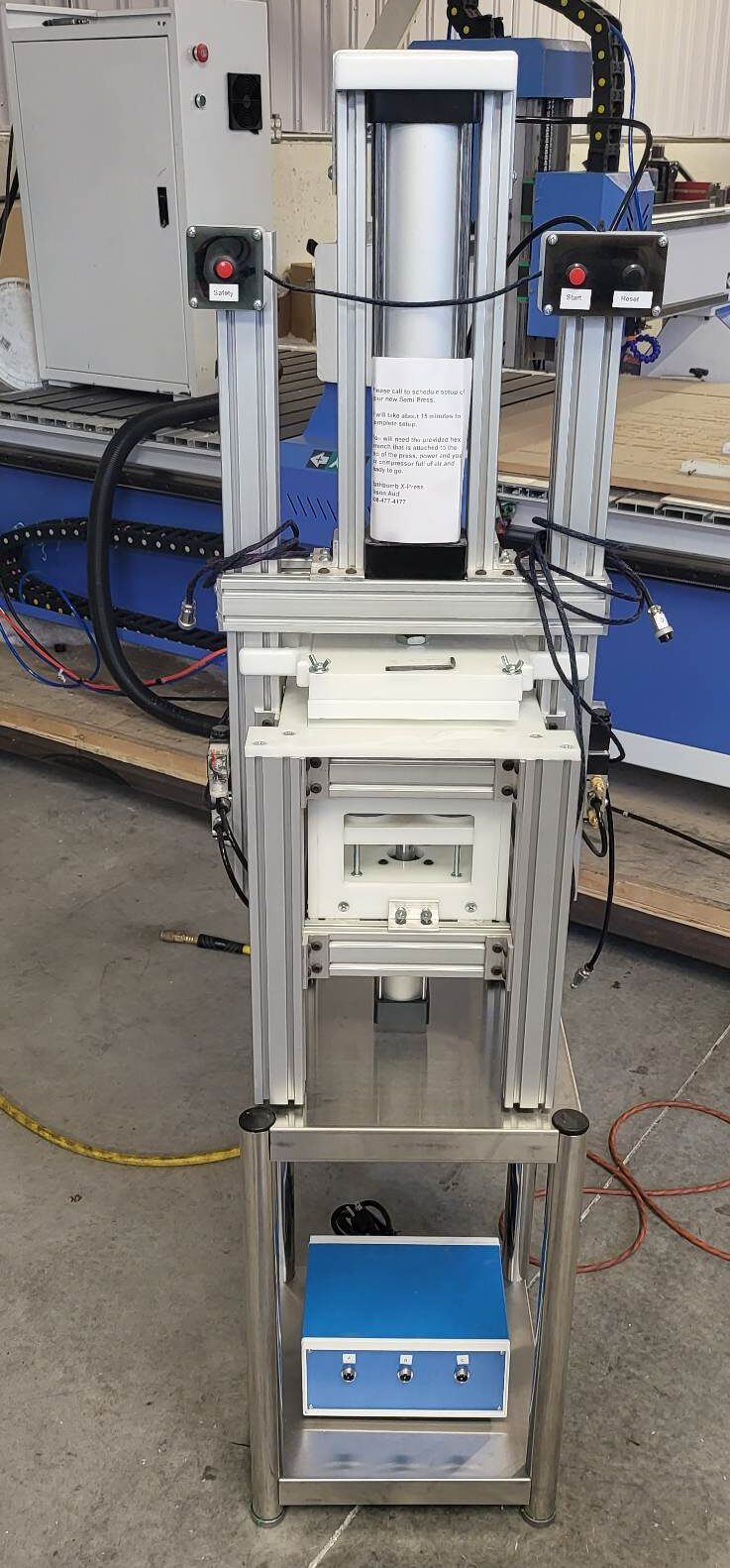 Semi Auto
Soap Stamper
Ultimate Get
Started Package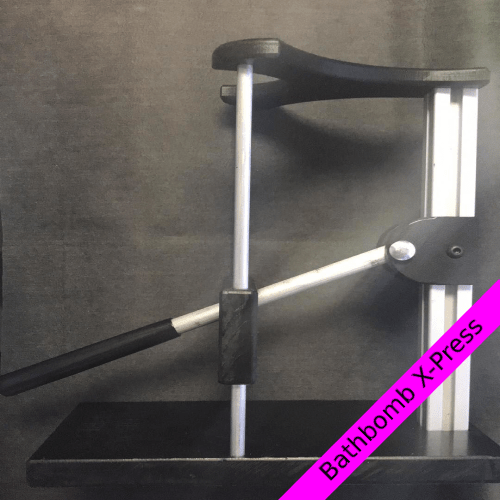 ---
We here at Bathbomb X-Press strive to provide our customers with a quality product at an affordable price. We keep in mind that your business is important and you need to be able to afford the equipment to help your business grow. Our equipment is designed to be used by the crafter of any level. No matter if you are a beginner or seasoned crafter our equipment will fit your needs. From the wide variety of presses and molds, we are sure you will find the right product to fit your growing business needs.

All of our products are built in our shop here in Wisconsin. We strive to purchase as much of our materials and supplies from US vendors. We also buy local when we can. Our staff works hard and take pride in what they are making. With every product we ship, there is a lot of hard work and love put into making you the best product for your business.

We also have customer service that will go above and beyond to meet your needs. Whether you send us an email, call, post in our Facebook group or message us on Facebook, someone will get back to you as soon as we can. We do not send you to a service that does not know how to help you.

Make sure to look around and check out all the amazing products we sell. If there is anything you need and do not see make sure to send us an email and let us know and we can see about making it for you. Make sure to join our mailing list to receive information, products updates, specials, product launches and much more.



Join our mailing list for information, exclusive deals and new product launches. * Please only click the signup button 1 time. When page refreshed check your email.