Our Story
The beginning of an adventure with love and passion
This is our story of how our whole adventure started in June 2016. We started making bath bombs and my wife was having trouble making them by hand. She has bursitis in her shoulders so this made it difficult for her to make them on her own. I started researching an easier way to make bath bombs, as I know there is no way everyone of the big companies made them by hand. During my research, I found a few other presses on the market. The cost of these were way out of range for a small business like ours, so I decided to buy some tools and make my own for her. I broke down and bought a couple molds from one of the companies. I built this very strange wooden press, It was ugly, and it looked liked a 10 year old built it, but it worked! We used this for a little while and showed it off. People were asking for me to make them one. As I thought about it, there was no way I would sell this monstrosity!! So I went to town and rebuilt this wooden press to sell.
Our first hand press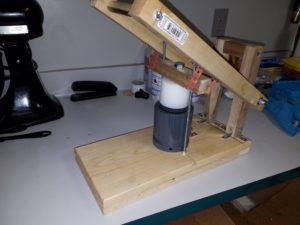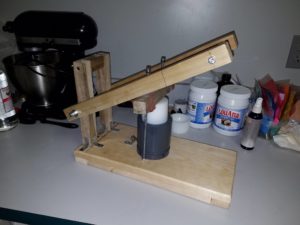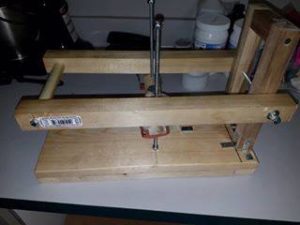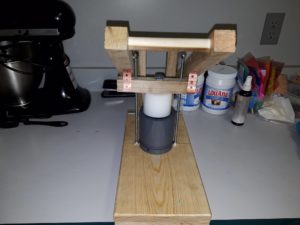 This press sold well and there are still quite a few out there being used. But I was not happy with it. I thought it was to square. So I went to town and redesigned it to make it better.
Our second hand press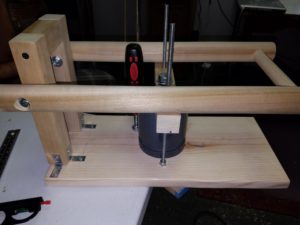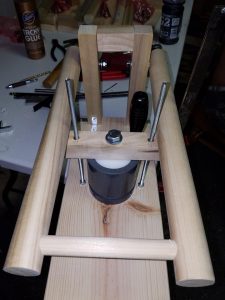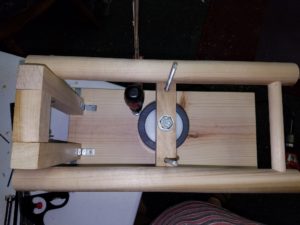 As good as this press was my wife continued to have issues. I had to learn pneumatic option in a short time to help here out. Within a week or so I had researched and learned how to build a pneumatic press.
First pneumatic press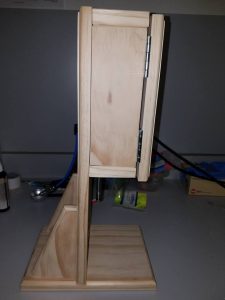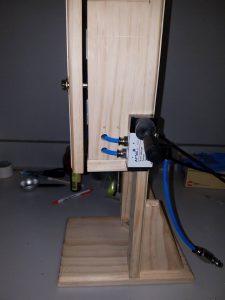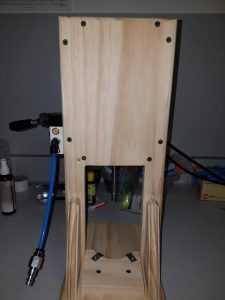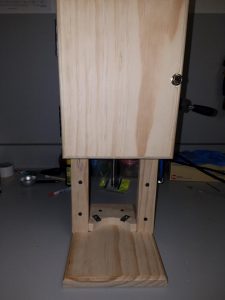 This press was great. Now my wife could make bath bombs without me having to help her. We used this press for a long time and sold quite a few of them. During this time we had been referring people to another supplier to make molds. We were not happy with this, so we decided we needed to learn how to get molds made for our self  and to provide the whole package. We got in contact with a local shop to start making our molds. This is how our production of aluminum molds were born!
Our first molds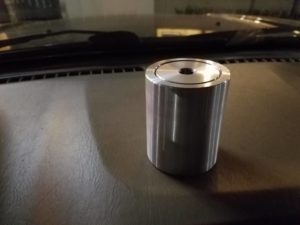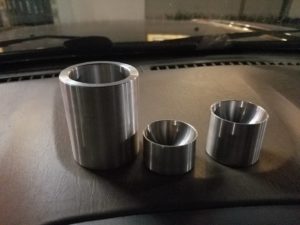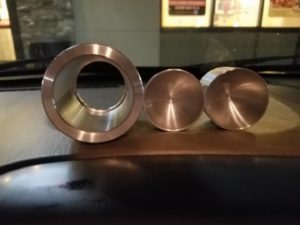 Now we had the full package. But as time went on, we found out that working with wood was very time consuming,  So we could not produce enough to keep up with demand. We proceeded to get our shop to help us produce the aluminum press.
Aluminum Press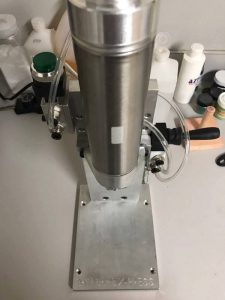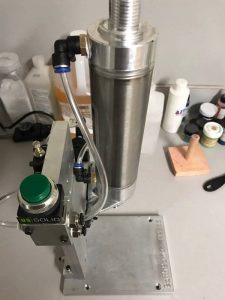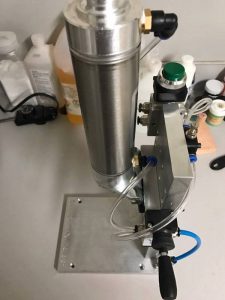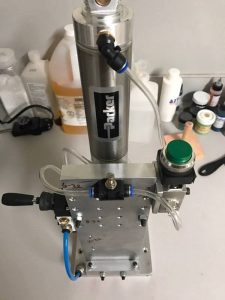 Now we are rolling but our hand press was still wooden. So we started to make the hand press out of aluminum.
Aluminum Hand Press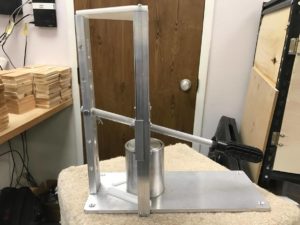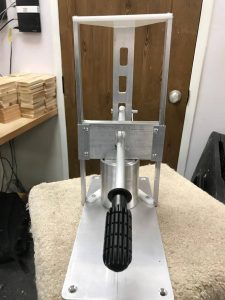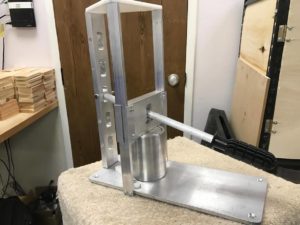 Now at this point we are off and running. We now have some great products and are getting very busy. We have taken over the basement and 1st floor of the building we live in. As things picked up we decided we needed to get this into a shop as we can never keep doing all this in our current location. We looked around and was turned onto a 900 sqft building that would be perfect for our shop. We have bought more machinery to build the presses our self and not have to be dependent on the shop for them. We wanted the shop to make our molds and for us to make the presses. We have a mill, drill presses, cnc mill, saws and many more tools in the shop now. But this adventure keeps getting bigger and bigger. We are in the process of moving into a new shop Nov 1st. This shop is 2500 sqft and will allow us to have more room for more machines.
Current Shop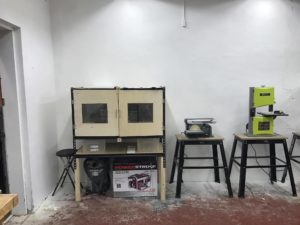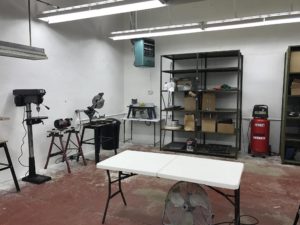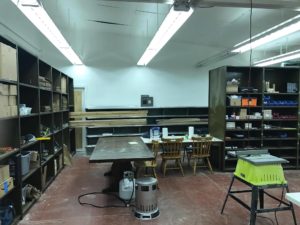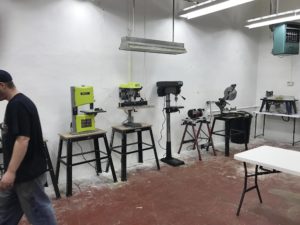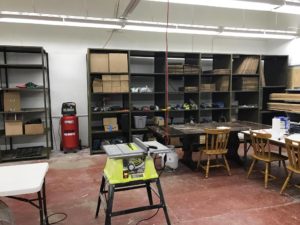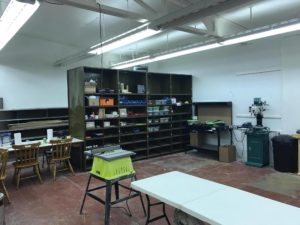 Now we are up and running full speed here are some of the current products that we are producing. We continue to come up with new models and items for our crafters to use.
Hand Press
Pneumatic Press
1″ to 3″ Round Aluminum Molds
Cube, Heart, Indented, Tablet, Egg, Cupcake Aluminum Molds
Many shape molds out of HDPE
Any many more items to come.
None of this would have been possible without the support from all the great ladies and gentleman in the group and the help and support of my wife to get this all going. I look forward to more things to come in the future!  Thank you all for your support and love!!